Santa and the other descendants of St. Nicholas joined together to make sure the love, joy, blessings, and the true meaning of Christmas would reach everyone everywhere. We made a vow never to disclose who the "real" Santa is but, rest assured that we all have the same heart and soul of Christmas.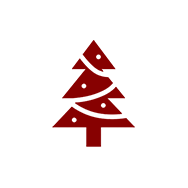 It is up to every boy and girl to decide who "Santa" is in their own heart. We are all real Santa's as long as we have a love for children, a heart for giving, the joy of laughter, a belief in our creator, and, like St. Nicholas, the desire to follow in the footsteps of the first Gift and Giver, Jesus Christ.


Bring the family and have some fun with Santa & Mrs. Claus in a cozy, safe, fun, Christian environment. Don't forget the furry, four-legged family members!